IPHA stallion breeders futurity
2017 Stallion Service Auction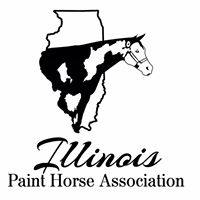 ---
2018 Stallion Service Auction

Click on Stallion's name for more information.
To purchase a stallion, please contact: Email: IL Stallion Futurity
** Please make check out to IPHA Futurity and put stallion name on check so we can get your account correct!



** Stallion owners will receive a copy of the stallion service contract for the 2018 sale once his breeding has sold.

**Should any stallion owner want to purchase back their stallion to keep it eligible, payment must
be received on or before December 1st. 
Mare Requirements for Mare Care:

1. Halter Broke; 2. Vet Cultured; 3. Coggins; 4. Health Certificate; 5. No Shoes; 6 Mare must remain until checked in foal.

Please check with stallion owner on their requirement.

Click on picture to enlarge.
Click on stallion's name
for more information.
Breed

Sire

Dam
Starting Bid
Price
A CLASSICAL MOCCA
AQHA
Sir Mocca Skip
A Classical Impulse
$250
A GOOD ZIPPO
APHA
Zippos Mr Goodbar
Pink Candy
$450

A LEGEND AT LAST
AQHA
At Long Last
Conclusive Lady Ben
$250 PT
ALMIGHTY
APHA
AQHA
Mighty Awesome
The Perfect Question
$350
ALL STAR KID
APHA
All Star Clu
Classysfirst Verse

$250 PT

AGAINST ALL THE ODDS
APHA
A Scenic Impulse
Dotevita
$250

ANOTHER BLUE COOKIE
AQHA
One Good Cookie
Zippos Legal Eagle
$300
ARTIC
TB
Airdrie Apache
Club Car Lady
$250 PT
AWESOME EASTER BREEZE
APHA
Mighty Awesome
Copy Cash
$250 PT
AWESOME LOOKING KID
APHA
Are You Kidding Me
Roman Go Go Girl
$375
RH BIG JAKE
APHA
AQHA
RH Imprinted
Pretty Win Maiden
$250
BIG MONEY IMPULSE
APHA
A Scenic Impulse
A Sensational Zippo
$500
BLONDE SURFER DUDE
APHA
JC
Pure White Gold
Ebony Gold Iris
$250 PT
BROOKSTONE
APHA
Brooks Or Dunn
Conclusive Babe
$600
BROOKS OR DUNN
APHA
Kids Classic Style
Lexus Lancer
$600

BY FAR THE BEST
APHA
Mr Far Verse
Reds Oil Maiden
$250

CARIBBEAN TOUCHDOWN
APHA
AQHA
Caribbean Kid
Sheza KCS Touchdown
$300

CEA HIGH TEXAS CHIP
APHA
Texas Chip
Cutters Lace
$250
CF WICKED WILLIE
APHA
Magical Star
Bucks Gypsy
$500

CHROMED UP
AQHA
MH Supremo
Grace N Clamour
$375

CR GOOD MACHINE
APHA
A Good Machine
CR Sarah
$700

DANZIG DEMOCRACY
Jockey
Club
Madraar
Danzig Empress
$250 PT
DC LEGACY
APHA
AQHA
DC Precision
Sierra Te Feller

$625

DC LEGEND
APHA
Face It Im Cute
DC Legacy

$250

FANTASTIC BUCK
APHA
Cherokee Time
Tip Fantastic

$250

FOREVER WESTERN
APHA
Western Design
Red Fleet Angle
$350
FOR YOU TO ENVY
APHA
AQHA
R Big Time Fancy
Shamelessly A Zipper

$500

FROZEN
AQHA
Mr Ice Te
Twentyfour Kt Honey
$500
GENTLEMEN SEND ROSES
APHA
Whata Investment
HF Runforthe Roses

$625

GOOD CRUISIN MACHINE
APHA
A Good Machine
She Can Cadillac

$400

GOOD TO THE MAX
APHA
AQHA
Zippos Mr Good Bar
Investa Lynx

$250

GOT KID STYLE
AQHA
Kids Classic Style
Magic In Your Eyes
$250

GUARANTEED
APHA
Special Invitation
Extra Cheese Please
$500

HEYHOWYADOIN
APHA
Paint Me Zippo
Babies Jetsplash
$375
HEAR THE CHEERS
AQHA
Mr Cheers
Cool Echos

$500

HES A COOL HOTROD
APHA
AQHA
Certain Potential
EBG Prissy Lady
$365
HEZ N COMMAND
AQHA
A Command Decision
Touched By Mister
$625
IMA SAFE BET
AQHA
Very Cool
Tais Awesome Hilda
$750


IMPULSIFIED
APHA
AQHA
MDR Impulsive
Socketts Lady Haley

$400


INTOXICATION
APHA
AQHA
Mighty Alrighty
Wild Winter Dream

$250



INVITED BACK
APHA
Willy Be Invited
HF Skipa Tizzy

$350



INVITE THE ARTIST
APHA
Special Invitation
Ima Rap Artist

$365

INVITED TO THE DANCE
APHA
Invited Back
MBF Principle Dance

$475



ITSALLABOUTTHEBASS
APHA
Fearsome
CL Lady Barbie
$500 PT

ITS ALL IN MY JEANS
APHA
All Time Fancy
Honey N Blue Jeans
$500
JBEZ SMOKIN JO
APHA
Artistic Imprint
Ms Totally Cool
$625
JOHN SIMON
APHA
Special Invitation
Sensational Leaguer

$625

JN TOTAL ATTRACTION
APHA
AQHA
Mr Yella Fella
FG A Total Atraction
$625
KR HES XCEPTIONAL
AQHA
The Exceptional One
Sheza Phenomenal Kid
$500
PT
LIVING LARGE
APHA
AQHA
These Irons Are Hot
Quit Staring
$750
LOPIN OVERTIME
APHA
AQHA
R Big Time Fancy
Tuffannpopulartoo
$250
PT
LOVE TO HOT ROD
AQHA
Hot Roddin Zippo
Love My Principle
$250 PT

MAGIC NINETY NINE

APHA
HRS Midnite Romeo
Poco Breeze
$350
MI TE SECURE
APHA
AQHA
Seriously Secure
Shesa Bunny Tee
$250 PT
MIGHTY COOL CHROME
APHA
Mighty Ambitious
Shez Mighty Cool
$250 PT
MR ICE TE
AQHA
Telusive
Fancy This Mister

$500



MR REDNECK ROMEO
AQHA
Not Kiddin Me
Heavenly Acoosa
$375

MR TOUCHDOWN KID
AQHA
Touchdown Kid
Misters Foolish Lady
$750
NONNEGOTIABLE
JC
Canyon Creek
Miss Henderson County
$250 PT

ONLY THE BEST WILLDO
AQHA
Invitation Only
Gypsys Dream
$400
PAINTING FREEDOM
APHA
Airdrie Apache
Playful Devil
$200 PT

PURE WHITE GOLD
APHA
JC
Billionaire
Our White Lady
$250 PT
PW OCTANE BOOST
APHA
Forever Western
My Ladys A Clue
$250
REFLECTIONS KID
APHA
AQHA
Touchdown Kid
Reflection Of Mister

$

325

RF EXPENSIVE BUCKAROO
AQHA
Expensiveconclusion
Our Cutters Tylena
$250
PT
RH STARS AND BARS

APHA
AQHA
Mr Yella Fella
RH Commitment
$250

RH STARS AND STRIPES
APHA
AQHA
RH Imprinted
Pretty Win Maiden

$375



SCENIC ROYAL FLUSH

APHA
HBF Iron Man
Factory Surplus
$500
SHOW N OFF

APHA
Artistic Imprint
Just A Little Tipsy

$500

SPECIAL INVITATION

APHA
Invitation Only
Ribbon In My Hair

$500



SUPER RED ROCK
AQHA
HH Red Rock
East To Be Super
$350
PT
TELLING
AQHA
My Intension
Touch N Tell
$375
THE GIFT OF MIDAS

APHA
I Got Charisma
Supreme Silver Bullet

$450



THE SUGAR DADDY
APHA
A Good Machine
Special Ingredient
$500

TINSTARS NATIVE STONE

APHA
Native Stone
Tin Star Scotchbar
$350
TO BE ADMIRED

APHA
Artistic Imprint
Awesome Amaretto

$625



TRANSCENDENCE
APHA
Hes Stylin
Lisa Last
$750

TWICE A ZIPPER

APHA
AQHA
QB Leo Twice
Docs Lady Zip

$250



UN FORGETTABLE
AQHA
Iron Enterprise
A Walk In The Sky
$750
VERY COOL
AQHA
Te Coolest
Very Sexy
$1000

VIRTUOUS

APHA
AQHA
RH Stars And Stripes
Can Be Classical

$250

PT

WHATA VESTED ASSET
APHA
Hez Got The Assets
Whata Traffic Stopper
$750

WINRAGEOUS

APHA
Wincredible
Skip N Mistify
$625